Transport Update March 2023
Since submitting our planning application in May 2022, we have continued to engage in proactive discussions with North Northamptonshire Council and National Highways on relevant transport issues.
This includes updating highways modelling using the Northamptonshire Strategic Transport Model to assess potential traffic impacts of the development and confirm an appropriate package of mitigation measures for the local highway network.
On 1 and 3 March 2023, we held drop-in events in Thrapston and Titchmarsh to update the local community on this work.
The information presented at the drop-in events included:
A series of display panels giving background on the planning application and providing recent updates on design, landscaping, ecology and transport work. Click to download the display panels
A short presentation from IM Properties' transport consultant, which was delivered several times at each event. Click on the image below to watch the presentation
A drawing showing the latest design for the enhanced A605 / Oundle Road roundabout providing access into the site
A drawing showing the latest improvements proposed at the A605 / Huntingdon Road roundabout and the A14 junction
We will soon be in a position to submit the additional transport information to NNC who will undertake a further statutory consultation with relevant authorities and the local community.
Click on the play button to watch the presentation and click on the arrows in the bottom right corner to expand the presentation to full screen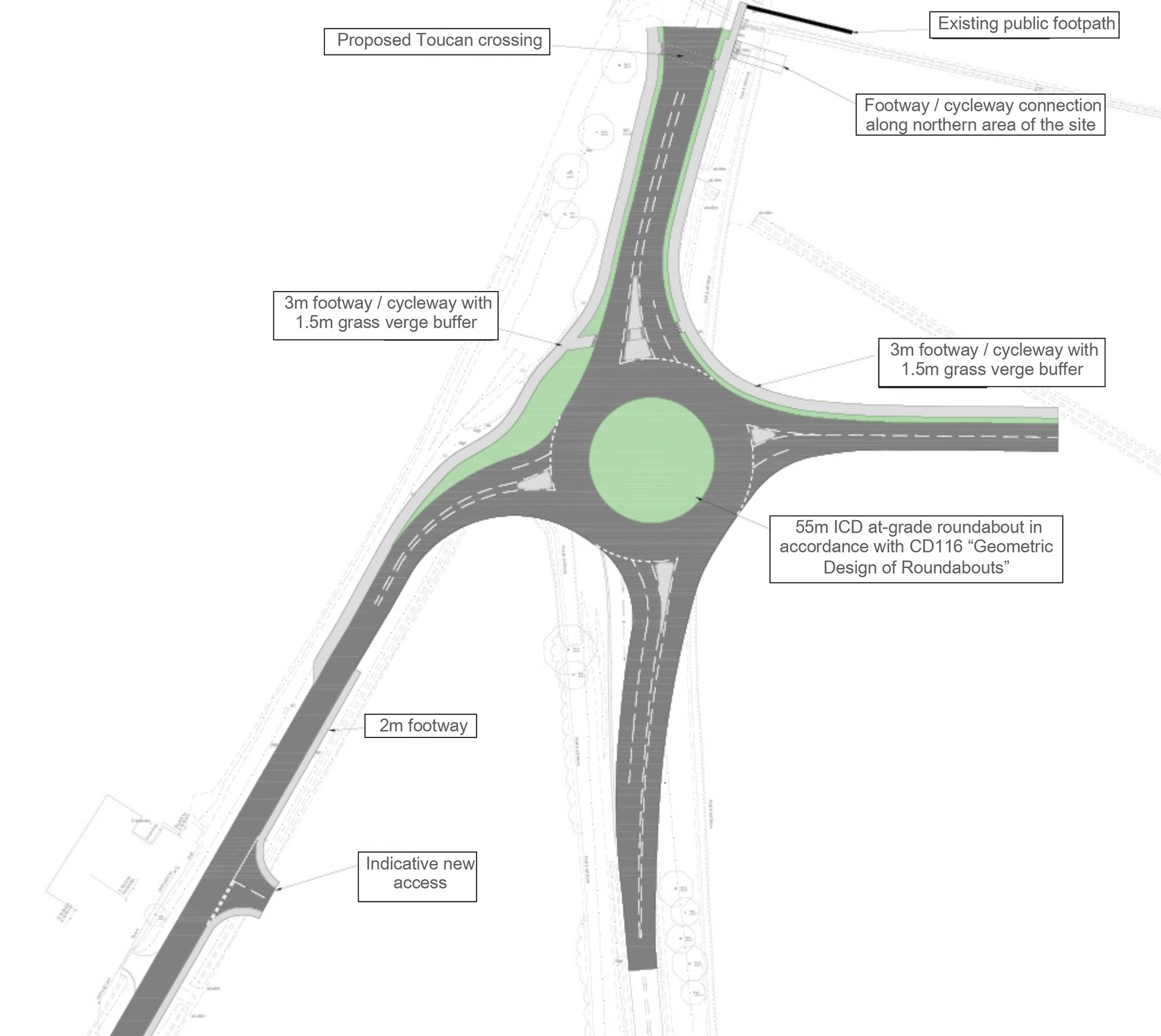 Latest design of the A605 / Oundle Road junction providing access into the site – click to enlarge Latest design of the A605 / Oundle Road junction providing access into the site – Pinch to zoom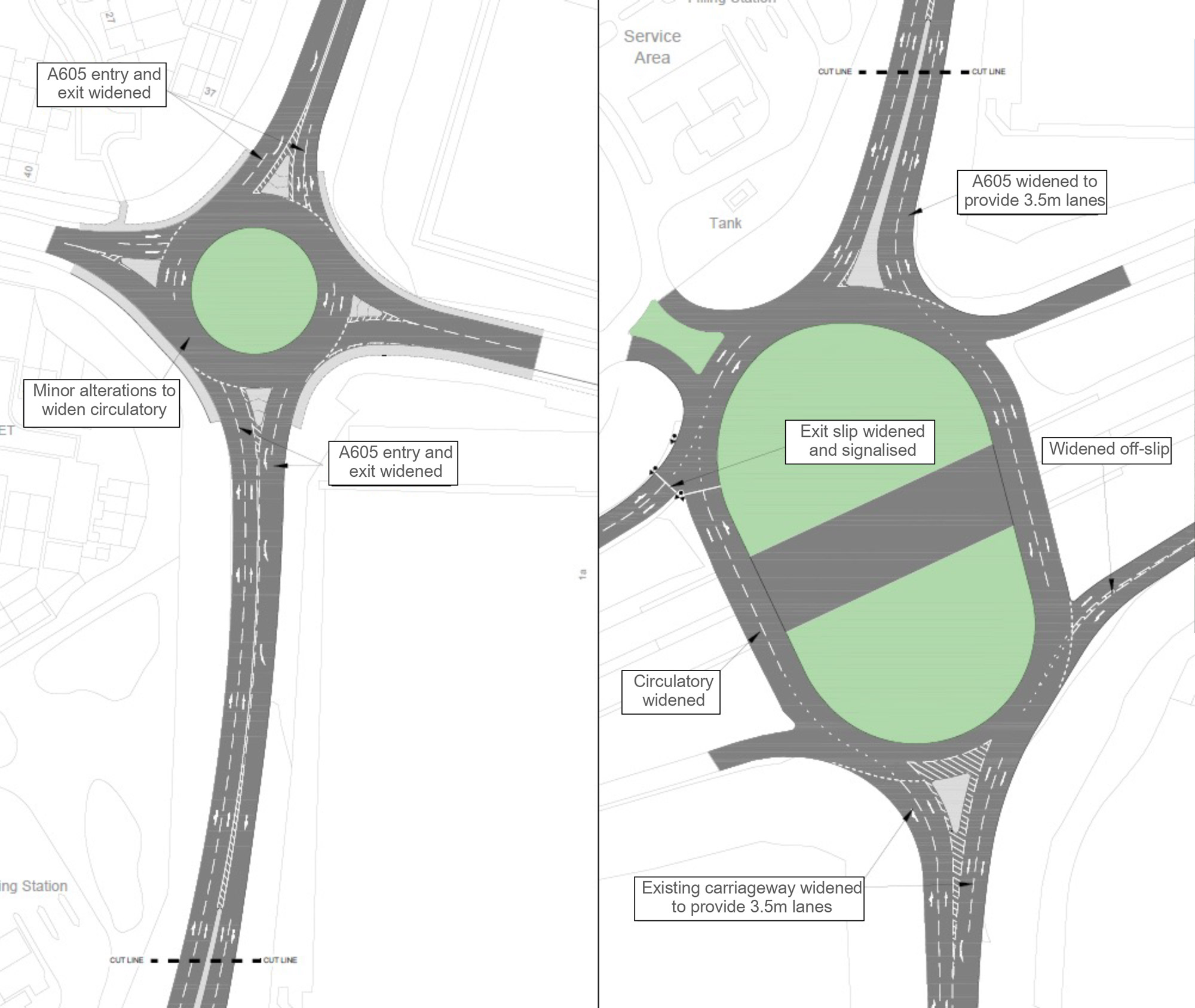 Latest improvements proposed at the A605 / Huntingdon Road roundabout and the A14 junction – click to enlarge Latest improvements proposed at the A605 / Huntingdon Road roundabout and the A14 junction – Pinch to zoom