Welcome
March 2023: IM Properties held drop-in events in Thrapston and Titchmarsh to update the local community on the latest progress with its planning application for a sustainable new business park north of the A14 at Thrapston.
The events took place on:
Wednesday 1 March – 5.00pm to 8.00pm
Thrapston Sports Club
38 Chancery Lane
Thrapston NN14 4JL
Friday 3 March – 4.30pm to 7.30pm
The Clubroom
19 High Street
Titchmarsh NN14 3DF
IM Properties is bringing forward plans for a well-designed and highly sustainable new business park north of the A14 at Thrapston.
Located close to Junction 13, the 120 acre site is in a prime location to meet the significant demand for new employment space in this part of Northamptonshire – helping to retain existing businesses, attract new employers to the area, and support a more resilient local economy.
It has the potential to accommodate up to 2,100 jobs across a range of sectors, including manufacturing, light industry and logistics, which plays an important role in all of our lives and helps other industries to function.
Consulting local people
At the end of 2021, we presented our vision to the local community and asked for feedback on the main themes driving our approach.
In February and March 2022, we presented our draft plans to the community, explained how the feedback we received helped inform our draft plans, and asked for further feedback to inform our planning application.
While we draw on our own comprehensive experience and the specialist insight of our professional team, we know we can achieve a better outcome by working with local communities.
Details of our consultations can be found in the Statement of Local Engagement submitted with our planning application.
To find out more about our planning application, please go to Our planning application.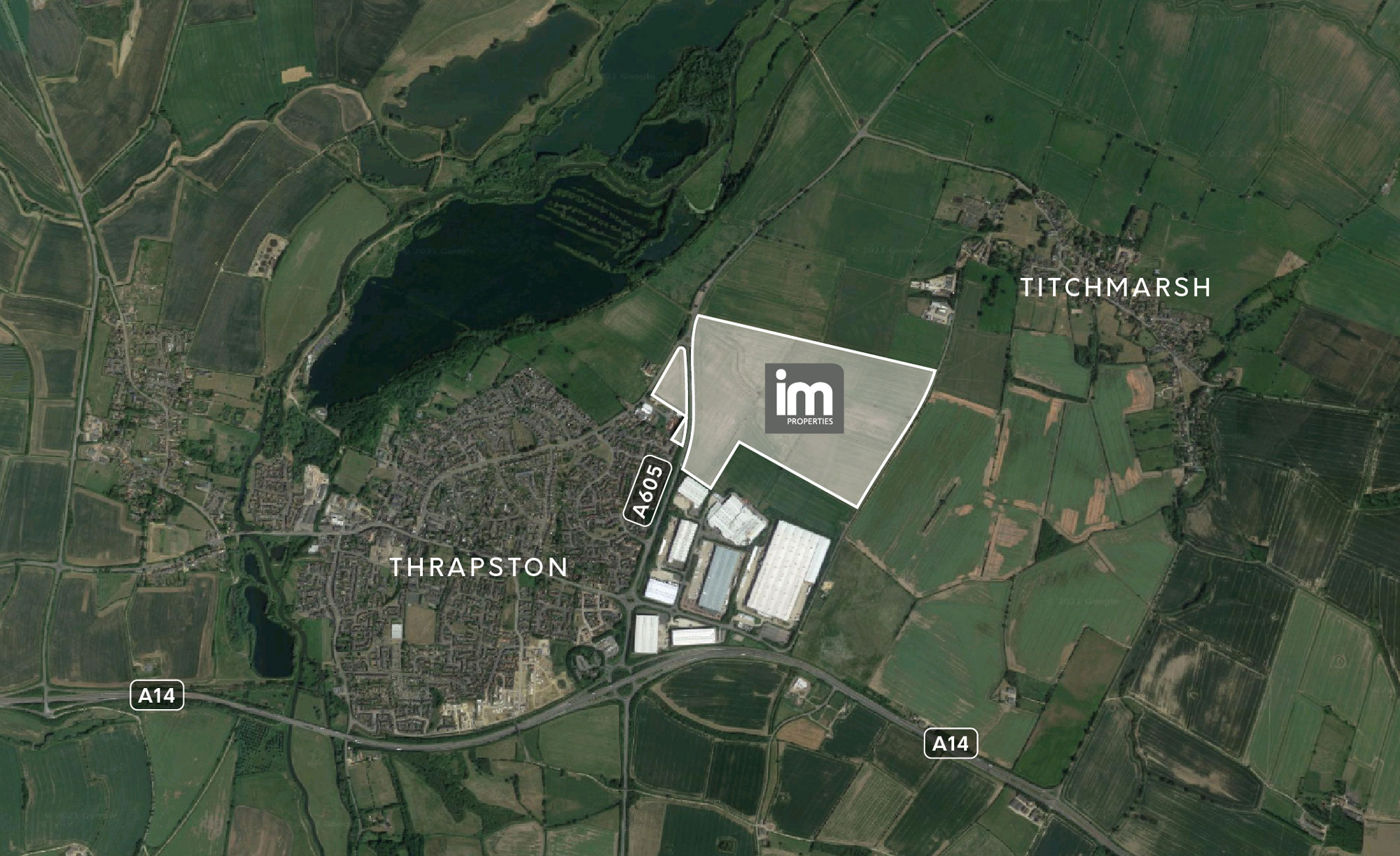 Click image to enlarge Pinch to zoom
Thrapston Business Park would be delivered by IM Properties – one of the UK's largest privately-owned property development and investment companies with a strong track record of bringing forward best-in-class developments across the region.
We are working in partnership with DSV – the global transport and logistics company – which is currently based out of two buildings in Thrapston and wants to create a flagship UK facility in the town.
We are committed to working with North Northamptonshire Council and other relevant authorities to bring forward a well-designed and highly sustainable business park that makes a positive contribution to the local community.
Our planning application
We have submitted new information to North Northamptonshire Council.
Find out more